Blogging is without doubt one of the many ways of making money on the internet.Think of the internet as a marketing medium that is working 24/7 and anyone can use it to access more than 2 billion people using it all over the world. The internet is a global marketing medium. People from all corners of the world come to the internet to look for useful information. They may want information for research purposes or to solve their problems.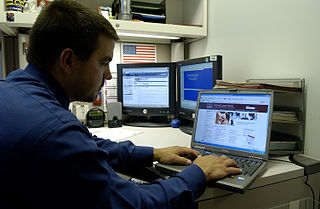 What Is Required To Make Money Blogging?
All people do blog on the web in the same way but they do so for a variety of reasons. The largest group of them do blog just for fun, writing content about their lives and hobbies not expecting any form of compensation from their work. Some bloggers have their own products and use their blogs to promote them. As a result the incomes which bloggers earn out of their efforts vary and are dependent on many factors. Some get incomes just enough to supplement their weekly earnings while some have managed to become full-timers earning their entire income from blogging.
Now let's have a look at what is required to make money out of blogging
1. Choose a good niche and a good domain name that tell the people what your blog is about. Preferably, your niche should be a subject area you are knowledgeable about and one you are passionate about. Narrow down your niche to a specific niche to reduce competition. Rather than writing on "Weight Loss", go for a narrower niche like "Loosing weight while eating".
2. Now this is the important part; to make money blogging, write content on your blog to solve real problems.You must first have a solid understanding of your niche market, what they want or what are their problems and how they can find you and then give useful information that will solve their problems. If you don't offer your prospects something valuable or that will solve their real problems, there is little or no chance at all of you making money blogging online.
---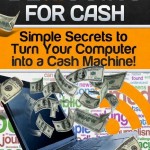 ---
Ways To Make Money From Blogging
When you have your blog in place that draws considerable traffic, a number of methods can be applied to monetize it. It's worth to note here that every blog is unique on how it can make money. Not all methods work equally well to all blogs. It's upon you, the blogger, to experiment and find out which methods work best for you. I have listed a few methods here below but there are many more you can try depending on the type of your blog.
1. Affiliate Programs You can make money through affiliate marketing by referring interested visitors of your blog to product vendors. When they make a purchase you get a commission.
2. Adsense  Apply for Google's AdSense, and get paid whenever the publishers' ads are clicked for further information on your blog. Adsense is a free service that is offered by Google. Learn how best to write your content and other tips to earn more money from AdSense.
3. Amazon Amazon is a popular affiliate program with a variety of products. You can join them for free and get commissions whenever you make sales from your site.
4. Chitika Chitika is another advertizing company which you can join for free and get paid when visitors click on the ads placed on your site.
What are the other methods you use to make money online through your blog and do work well for you? Please feel free to share.
Laurian.