What is Affiliate Marketing?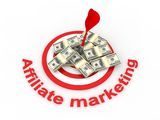 Affiliate marketing is probably the best and easiest way to start making money online. It is that kind of business where a person promotes and sells products or services of a selected company and gets rewarded from a percentage of the sales generated, which is called commission. Different companies assign different commissions, values ranging from 5 to 25 per cent of the cost of the product.
How Does Affiliate marketing Work?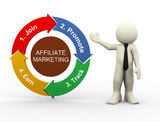 As I stated above, this is the simplest way to start your online business career. Affiliate programs and companies are abundant on the internet. After you have signed up with one you need to start applying appropriate tactics to get prospective customers or what we call, generating traffic. Either one or a combination of the following methods can be applied; SEO, email or article writing. You don't have to worry if you don't understand all of them now as we will have time to go through each one of them in due course.
I used a simple diagram to explain the process of making money online in  my first lesson of Home based Business Training which you can refer to and get an insight of how affiliate marketing works.
How Do I Start Promoting The Products?
Do you have a blog or website? If yes, then it's time you started affiliate marketing by
putting links pointing to the products into your sites. In case you don't have any at the time being, you can still start by getting a web page in sites like Squidoo. The best plan is to get your own website. You could register with free training programs like Wealthy Affiliate which offers you with two free websites for your personal use. Check the Wealthy affiliate review here.
You don't want to use other people's websites and you want full control of your very own website? Then simply register with my membership site for FREE and I will walk you through creating your own wordPress website and show you trusted affiliate programs which I personally use to generate income online.
What Are The Pros And Cons Of Affiliate Marketing?
There is a long list of affiliate marketing benefits, among them are
1. You don't have to produce a product of your own
If you don't have a product at hand producing one might be one of the most challenging tasks. With affiliate marketing your only task is to choose a product you are passionate about at no cost and start marketing it.
2. You don't have to collect payments
Collection of payments once sales are made can be a challenge to the beginner, fortunately it's the parent company that will do it on your behalf.
3. No inventories or stock taking
4. You are not involved in the delivery and shipping processes
Handling of goods from the supply point and all shipping and delivery processes are handled by the affiliate program or company.
5. Your marketing and sales efforts are worldwide
You can promote and sell your products or services anywhere provided there is internet service, in other words, your marketing effort is global.
6. You aren't affected by trade restrictions
How To Choose An Internet Marketing Company      
Since there are many companies from which to make your choices, I will give a few guidelines which I am sure will be of great help to you.
. First, since your prime motive is to make extra income from your marketing efforts, you will definitely have to search for companies which offer the highest commissions.
. Second, you should check for the legitimacy, reputation and goodwill of the companies or programs you have chosen, it won't make sense to work for a company promising high commissions if it doesn't pay regularly or promptly.
.Third, go for products you like and brand names that are widely accepted and recognized, this way you will get to like what you are doing and won't have to waste your time giving classes on how the products work.
. Last, go for a company with resources including banners, flyers, videos etc. as these will make your work a lot much easier.
What Affiliate Programs Would You Recommend?
As I pointed out earlier, affiliate programs are abundant on the internet which one(s) to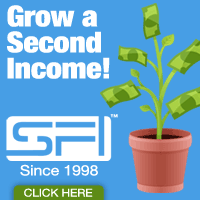 choose will be dependent on a number of factors one being your knowledge and experience. I would recommend SFI  (Strong Future International) for a variety of reasons especially for the complete beginner. First, it's completely FREE to join and it provides an internet income course for free to all of its affiliates. Second, it provides its affiliates with all tools to work with for free including websites (gateways).
You can join and try it yourself from here
SFI meets all criteria for choosing an internet marketing company I listed above. I joined it myself, am still an active member and I love working with it.
There are many other good programs out there like eBay, Clickbank and Amazon which I will find time to explain on separate pages.
Read also How To Start Affiliate marketing Business for more ideas on this topic.
If you have comments or questions on the above topic put them here below, I will be happy to answer them and promise to answer them promptly.
Cheers
Laurian.
"Learn How To Create A Professional WordPress Website And Start A Profitable Home Based Business Online". Get FREE access HERE now.