Which Is The Best Hosting Company For You?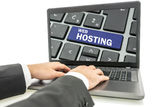 If you have come to the point of choosing a hosting company, you might have encountered a lot of technical jargon or a number of web hosting sites driving you into confusion. A lot of us felt the same way. To help you get faster to your final choice of a web hosting company I decided to put a page on the subject. I am not going to show you what to choose but rather explain what web hosts are, the different ways they operate and their characteristics so that at the end you can choose the best hosting company for you.
What Is Web Hosting?
Web hosting is the running of internet servers that allow individuals and organizations to serve content and make it accessible via the world wide web. A server is a computer (usually with suitable software and hardware) stationed at a site to respond to requests across a computer network to provide a network service.
Web hosting can be provided using various methods: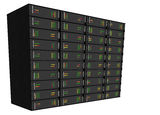 1. Home server where a single machine placed in a private residence is used to host one or two websites
2. ISP servers where some Internet Service provieders offer a free service to host a web page or a few files for its subscribers
3. Web hosting companies
The Web Hosting Companies
Web hosting companies or web hosts provide space on a server to be used by customers. There are free and paid web hosts.
Free web hosting service as provided by some companies is limited in many aspects and as a customer you'll have to be tolerant of the advertisements supporting their sites.
Web Hosting Operating Systems
Many people get stuck when they learn that there are many operating systems used by web hosts and start asking which one is best or to  be selected  for their websites. A few lines to help you on this:
LINUX is considered to be one of the best operating systems, its greatest advantages being its low cost on installing and getting it operating, reliability , stability and efficiency.
It is best for sites that will incorporate scripts using languages like PhP, Perl and MySQL. It also best suited for websites that will display information as a brochure, in a newsletter form or as data sheets. If you intend to have blogs, interaction via forms, discussion boards and online shopping carts, Linux should be your choice.
WINDOWS is another very popular operating system for web hosting. The one big advantage of windows webhosts is Suport. Windows operating system web hosts are best if you want to intergrate windows applications while designing your website and if you intend to incorporate searchable databases to your website.
UNIX is very similar to Linux but uncommon for web hosting services. It is more expensive than Linux and has more specific hardware.
MACINTOSH SERVERS are very uncommon.
Web Hosting Useful Information
Some useful information to look for in making a selection of your web host include:
1. Speed
The speed with which a website loads a page depends on many factors one being that of the web host's servers procesing power and bandwidth. Typical values range from 0.49s to well above one second. Any web host speed lower than one second is good enough.
2. Support
Support provided by web hosts are chat,  phone,  emails etc. The more the ways of providing support the better.
3. Reliability (Availability) and uptime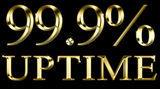 Availability of a website is the amount of the time in a year where the website is publicly accessible and reachable through the internet expressed as a percentage of the total time of the year. Typical values vary from 90% ("one nine") to 99.99% ("four nines"). For example, a website with an availability of 99% ("two nines") has a downtime per year of 3.65 days or 7.20 hours per month which amounts to a downtime of 1.68 hours per week. The more nines a web host offers, the more will be its hosting cost. Determine what they give in case they go down, some give more remuneration than others.
4. Online documentation
5. Customer Forums
6. Customer Service
7 Disc space
This is the amount of space in gigabytes that will be allocated to your website. Some web host companies provide unlimited space while others offer space at some cost. Make sure you go for a plan that offers a little more than your current needs or what your intend to use.
8. Bandwith refers to the amount of data that your website will be able to convey to your customers over a period of time. Some web hosts provide unlimited bandwidth while others have charges for different amounts.
9. Web site panel
10. PhP, MySQL and SSI
Some Popular Web Host Companies
I have listed a few most popular web hosting companies where you can go through and find one which best suits your needs. Note that no particular importance is attached in the order they have been written. I personally have been using  ixWebhosting for my websites (including this one) for my second year now, and I love them especially their support. They are wonderful!
iPage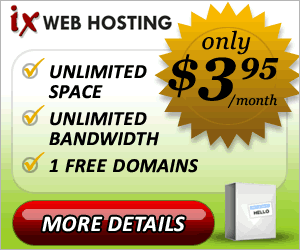 GoDaddy                                                   
ixWebhosting                          
Hostigator
1&1
rackspace
Bluehost
DreamHost
FatCow
HostPapa
How useful to you did you find this page to be? Please leave your comments and suggestions here below, I will definitely respond.
Cheers,
Laurian.