Affiliate marketing is a great way to start making money on the internet and many internet
marketers started their way through it. Imagine starting an online business without having to create a product of your own, without having to handle physical products or even a website of your own. You can use free or very inexpensive internet advertising which will work for you 24 hours a day. Furthermore your marketing efforts are global, you can sell products anywhere in the world.
On this page I explain to you how you can start an affiliate marketing business online showing you the three important steps involved and pointing you to important resources whenever I can. You should be able to come up with what you want to start with after reading the page. Basically, this is all what you need to do:
1. Find a Product
2. Set Up Your Sales Process Or Machine
3. Get Targeted Traffic
Having our steps let's now go through each one in turn.
1. Where Do I Get Products To Start Marketing?
Getting products to market is very simple. Affiliate marketing companies are abundant, it's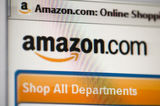 only your choice of the products you think you are comfortable with and which you think are most appealing to your audience. Clickbank is very popular with internet marketers and has an affiliate program which you can join for free. Clickbank sells digital informational products and your customer can download his products and start using them immediately after purchase. Other renowned companies are eBay and Amazon which both have affiliate programs.
But this does not mean that they are the only companies you can join, there are many, many other companies out there. You could look at other affiliate networks simliar to Clickbank like PayDotCom and e-junkie, for example. There are also individual and smaller companies which have affiliate programs but great care should be taken in their selection.
2. What Do I Need To Set Up To Start Affiliate Marketing?
To start marketing your affiliate offers effectively you need to set up this simple machine (if you think you're not ready for this, read how you could join a program and start the simpler way under "How To Start Affiliate Marketing For Free" below). So, you need to have:
1. A Domain Name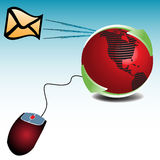 2. A Hosting Account
3. Two Simple Web Pages
4. An Autoresponder Account
Domain Name
A domain name is your address or identity on the internet. Selecting a good domain name has a great impact on your online activities. Read on "How To Pick A Domain Name For Your Website" before selecting one. There are many companies to buy your domain name from like GoDaddy, NameCheap etc. If you buy hosting account from ixWebHosting you get a free domain name(s) depending on the hosting plan.
Hosting Account
Hosting account is where your web pages will be stored. There are hundreds of hosting companies out there, from the most expensive to the cheapest. Read my page on "How To Find Website Hosting Company" to know the criteria for a good hosting company. I prefer ixWebhosting for many reasons.
Two Simple Web Pages
You need t create two simple web pages, the "Squeeze page" also called the "Opt-in Page" and the "Download Page".
The Squeeze Page is an offer of valuable information about your business delivered with the expectation that the prospect will exchange for his email address. You can get free squeeze page service by subscribing at InstantSqueezePage Generator.
The Download Page is the page that will contain the link to the product you are promoting.
Autoresponder Account
An autoresponder is an email provider that allows you to send out emails automatically on a periodic, scheduled sequence. You only have to set it once and keep profiting from it over and over. You need an autoresponder to respond to your prospects automatically when they have opted-in to your form and for further automated correspondence you will require. Many companies offer this service but I prefer and use A List Mailer which has very fair prices and uses up-to-date technology.
3. How Do I Get Targeted Traffic?
All what we have been doing so far is just a small fraction of the affiliate marketing set-up process, it's simple and straightforward. The core of affiliate marketing is finding prospects to your web pages, what we call "traffic". You need prospects who will be interested in your niche, that is "targeted traffic".

You can get traffic through paid advertising such as through Google Adwords and other PPC (PPC stands for Pay-Per-Click) sites. But we are looking for free ways of getting traffic and let's have a look at a few of them, specifically getting traffic by writing articles and through Web 2.0 Sites.
Article Writing
Write articles with catchy headlines comprising of 600-1000 words in the body and submit them to the top 5 or 10 article directories. Go to Google to find out guidelines on how to write good articles and a list of article directories.
Web 2.0 Sites
Web 2.0 Sites are social sites and great places to submit content about your niche. You can entice readers to your offers and your email list. They are numerous on the internet. Go find them.
How To Start Affiliate Marketing For Free
Perhaps you find it overwhelming because you are starting it online or you're not ready with the funds to pay for a domain name and hosting account at the moment. Don't worry, you can still start it for free by registering with affiliate companies that offer you with the marketing tools for free. One of the best affiliate marketing programs is Strong Future International (SFI) which you can join for free and start working with immediately. You can find other such companies yourself but again great care should be taken not to land on scams. Read on how you can avoid scams here.
Feel free to ask questions and put your comments on the above topic, I will be more than happy to answer back.
Cheers,
Laurian.