Websites are becoming more and more the most practical way of gaining exposure on the web. Individuals , online ventures and even manufacturing companies seek to get exposure on the web for different reasons but mostly is to create a web presence, build confidence to their prospects and eventually generate profits out of the products they promote.
You have your reasons for reading this page but what I'm sure of is that you have come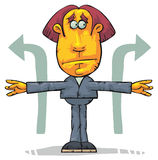 across sites claiming to build free websites for you, and in just 5 minutes. Yet still, some companies have quotations for their hosting services. You are filled with bewilderment. Why should someone charge for a service others are giving for free? Now, which way to go?
On this page I will go through the advantages and disadvantages of using the free websites and of the paid websites.
Let us start with the free websites. These are the disadvantages of free websites or to put it in other words , what you cannot do using the free websites.
No Control Of Your Website.
Free websites deny you access to the control panel. The control panel is the place where you can exercise the administrative activities of a website. It is the place through which you can access the servers. As a webmaster you may need to go down to your databases, upload website builders like wordPress, upload important web pages, set permissions and a lot of other activities. With a free website you are limited to the design and functionality prescribed by the provider.
You Can't Have A Top Level Domain Name.
Using a free website you will be given a long web address, a sub-domain name of the owner's domain name which will look like Yourname.companyname.com. Apart from being long, such a name has adverse effects on the SEO and branding of your site.
Some search engines actually ignore such websites defeating your purpose of setting a website. The use of a sub-domain name can also raise doubt on your credibility to your customers. Some of your potential customers might think you are not successful enough in what you are doing and won't take you seriously.
You Get Limited Space.
Free websites are often limited in server space and bandwidth and you cannot do anything about it.
Unwanted Content On Your Site.
The idea behind the free website providers is to put their banners and adverisements on your free pages and make money. It's a
condition you will have to bear with when using a free website.
No Guarantee To The Life Of Your Website.
If for one reason or another your provider's website disappears, you're gone. You've lost all your content.
No Support.
Free websites offer little or no support at all.
Email Addresses.
You don't get email addresses branded with your name.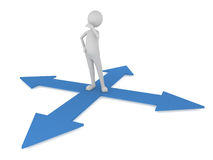 You can see that using free websites is comparable to planning a journey of a thousand miles by car but not having a car of your own,  you accept a lift from a neighbor going to the same destination. Will you have a plan of your itinerary?
Advantages Of Free Websites
However, there are some advantages of using free websites:
They are FREE, completely free and free is good, isn't it? It is a great way for the newbie to gain experience of the features and operation of websites. It allows to test the potential of your website in the online market before the actual investment.
What Are the Advantages Of Paid Websites?
The advantages of using paid websites is to be able to do all that you could not do with the free websites above: Full control of your website; sometimes unlimited disc space and bandwidth (where not applicable, you get options for expansion), customization of your site, SEO capabilities and website branding.
On this page we have gone through a list of the advantages and disadvantages of using free websites and at the end we saw why free websites are best only for the starter. We saw why paid websites are superior to the free websites in almost every respect.
Do you have anything to add on the list? Feel free to make your contribution, I will really appreciate it.
Cheers,
Laurian.