We saw earlier that you can earn money from adSense by creating a website, pasting the Adsense code into pages and then driving traffic to your site. We said that you earn money every time people click on the ads that have been served by Google. If you missed this, get it from Here. Today we talk about what you have have to do to get approval of your adSense account application.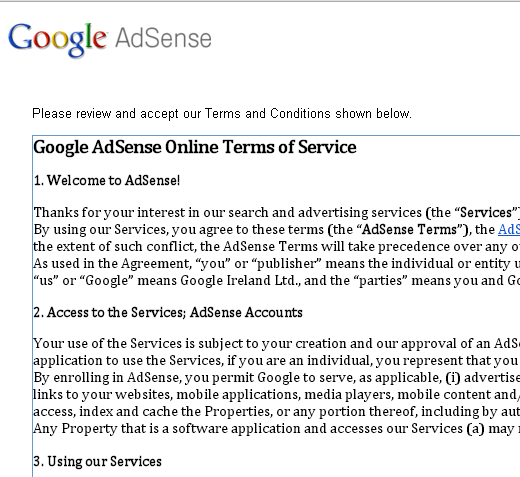 It is advisable to look at a few things before you apply for an adSense account, this means you have to prepare yourself before going straight to the application process. Many would -be publishers skip this step, work hard to prepare and build their sites, only to be let down by Google or be approved and later on banned from the program. You don't want this to happen to you, do you?
First, familiarize yourself with the Google's Terms Of Service (TOS). If your site doesn't fall within the Guidelines provided by Google, it won't be accepted. Furthermore, if you get accepted and break any of their terms while promoting the Google ads, you may be removed or possibly banned completely from the program.
So, go to https://www.google.com/adsense and find where you can read their progrm policies. Go through them carefully. Remember that Google are very strict with their policies.
Google also have webmaster quality guidelines you must adhere to before you can be considered for approval. The webmaster quality guidelines together with the program policies point out exactly what you can and what you cannot have on your site.
When you think you have gone through the above and are prepared to apply for an adSense account, the rest is just going to https://www.google.com/adsense/apply and filling out a form. It takes some time to get your approval email, up to 72 hours, so you need to have patience.
---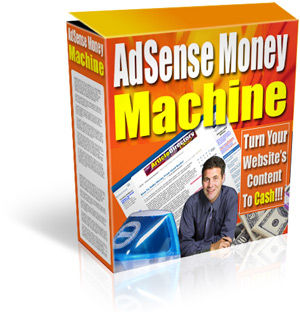 ---
Keep in mind that the rules are not just for getting approval but they must be adhered to in order to stay in the program. As there are always changes to the program policies and guidelines, it a good idea to revisit them frequently to make sure you're in pace and meeting Google's qualifications for an adSense account.
Feel free to ask questions or put your comments here below. I will be more than happy to reply.
Cheers;
Laurian.