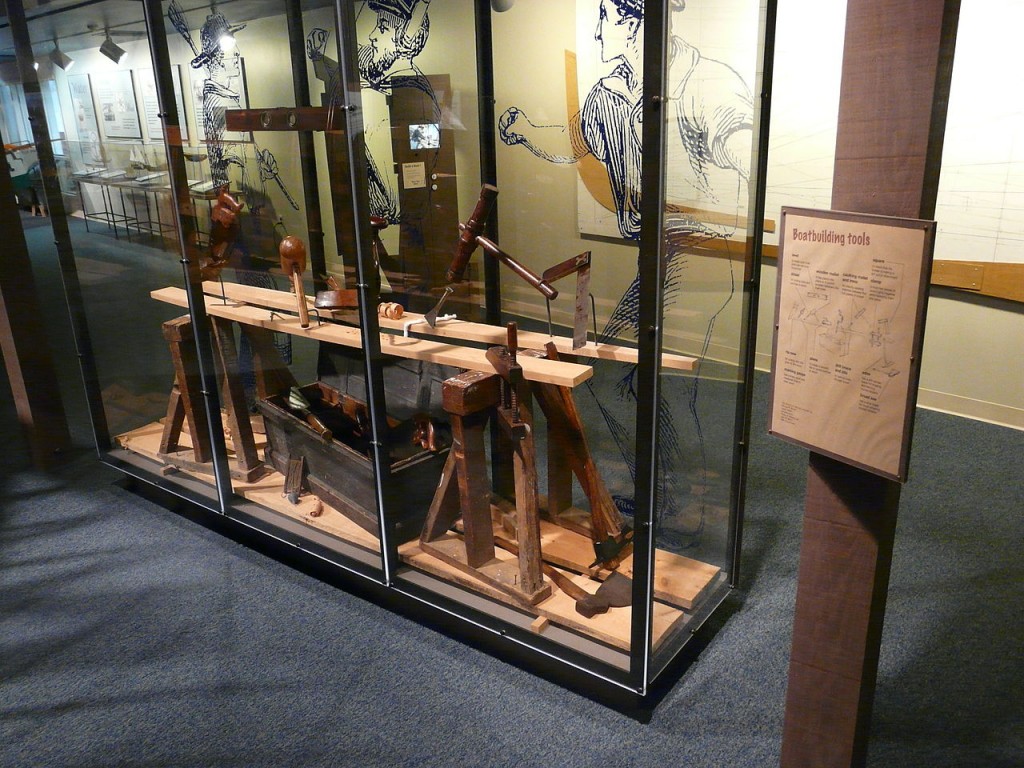 Google provides a number of useful tools which can be used by the webmaster in his online marketing. These include Google analytics, Google Trends, Adwords, Adsense and Google Webmaster Tools. All these tools have been developed and are offered to the webmaster to serve one principal goal of getting websites found on the web. In this article we look at what is Webmaster Tools, why you should use Google Webmaster Tools and we will go through some of the data they provide to get an insight of what they mean and how you can use them.
What is Webmaster Tools?
Google Webmaster Tools is fee software offered by Google to webmasters to help them monitor and maintain their sites' presence in Google search results. It is a tool that helps them understand Google's view of their sites.
Why Use Google Webmaster Tools?
The use of Google Webmaster Tools helps you, the webmaster, to:
Submit a sitemap for your site so that Google can access content on your  site
Check and set how your site is crawled
Get statistics on how Googlebot accesses your site
Get a list of internal and external pages linking to your site and a list of broken links for your site
See the search queries that got your site listed on the SERPs and their CTRs
Get statistics about indexing of your pages
Get statistics of errors found on your site
Get notifications from Google
Monitor your site for malware and spam
Getting Started With Google Webmaster Tools
To start using Google Webmaster Tools for your site you must first create an account by visiting their web page at:
http://www.google.com/webmasters/tools/
You then need to login into the Google Webmaster Tools interface and add your site. This is accomplished by clicking on the Add Site button and entering your website domain name into a pop up that appears. Once this is done you will see your site listed under the sites menu. Your next step is to verify your ownership of the site to Google. There are many ways to do this, you can go through my page "Methods To Verify Site Ownership To Google" for a full account on the subject. Make your choice to get your site verified. It is important to note that it can take some time for the Webmaster Tools to gather and process data for your added site so don't be disappointed when you don't see anything immediately.
Features Of The Google Webmaster Tools
Settings
Once you have verified ownership your site to Google, login to the Webmaster Tools to start examining data for your site. From the Home Page select the website for which you want to get data (there will be only one site when you're starting) and you'll be taken to the dashboard page. From the upper right corner is where you can place your settings. Click the gear icon and select from the drop down menu what you want to set.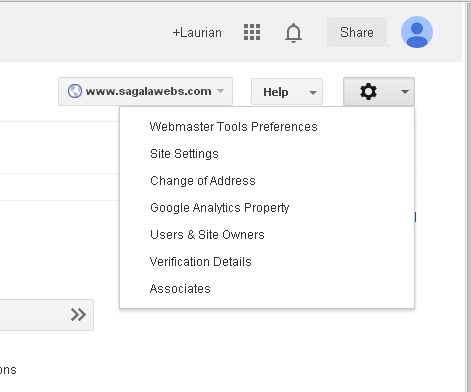 From the left hand corner of your dashboard page you can select which feature of the Webmaster Tools you want to examine. You can get more by clicking on the feature and selecting from the drop down menu.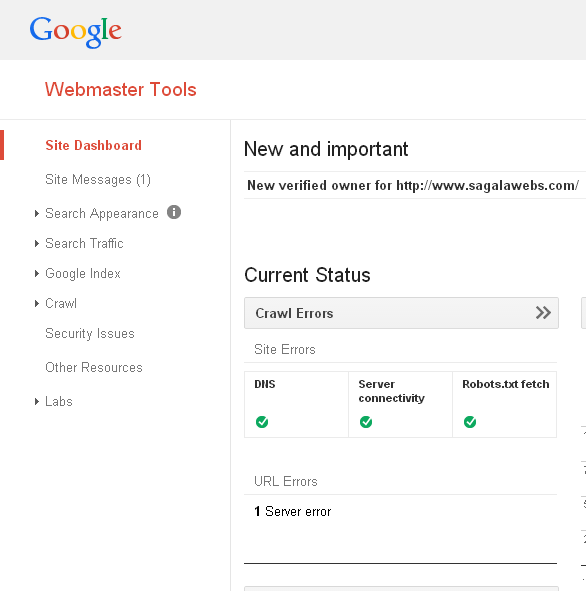 We shall go through the features and examine those which I think are worth being elaborated.
Search Appearance
Structured Data
From here you get stats about elements of structured data that Google located on your website. Structured data are HTML markup you add to your pages to help Google understand your site and display rich snippets in the search results.
Data Highlighter
This is an alternative to webmaster markup for helping Google identify structured data on your site. The data highlighter allows you to tag data fields using your mouse.
HTML Improvements
Google informs you on issues it found with your title tags, description tags and non-indexable content. These could be about character lengths of the title and description metatags or duplication of the metatags and content. By clicking on any of the errors you can get a more detailed overview of the error and where they were detected.
Sitelinks
These are automated links which may show below your Google's search results and are meant to help your visitors navigate your site. You may demote a sitelink URL if you think it's inappropriate.
Search Traffic
Search Queries
The Search Queries give you important information about keywords used in your content and traffic accrued from them. They are broken down into five sections.
Query:This gives a list of keywords that your site is ranked for over the selected period. You can get additional information about a particular query by clicking on it. You will then get information such as the position of your page on the SERPs and the URL of the page which was returned by the search query.
Impressions: This gives you information about how many people have seen your site for a specific keyword. If you select "With change", you get a comparison in percentages to the previous period of time.
Clicks: This is information about how many of the people who visited your site have taken action by clicking on the search results. You can also switch to "With change" to see the   percentage increase or decrease compared to the previous period.
CTR: The click-through rate gives clicks as a percentage of the number of       impressions of the page for the particular search query. You can as well switch to "With change" to get the percentage increase or decrease over the period.
Average Position: This metric gives the average top position in the SERPs of your site for the particular query.
Links To Your Site
The Links To your Site page gives information about link sources to your website. It shows a list of websites that link most to your website, a list of pages of content that are linked most and anchor text used to link to your website.
Internal Links
On this page are listed pages of your site that have incoming links from other pages of your site.
Manual Actions
Google takes manual action on sites found to have used spammy techniques. This page helps the webmaster to find out what manual action was applied to his site and make a request for a review of his site after taking necessary steps to make sure his site abides to the Webmaster Guidelines.
Google Index
Index Status
Here Google provides you with stats about the URLs it was able to index for the past year for the site you've selected
Content keywords
This page contains a list of the most significant keywords and related keywords that were found by Google while crawling your site. This is useful information because it helps you detect if your site has been hacked or if Google, for one reason or another, is unable to crawl and index some of your pages.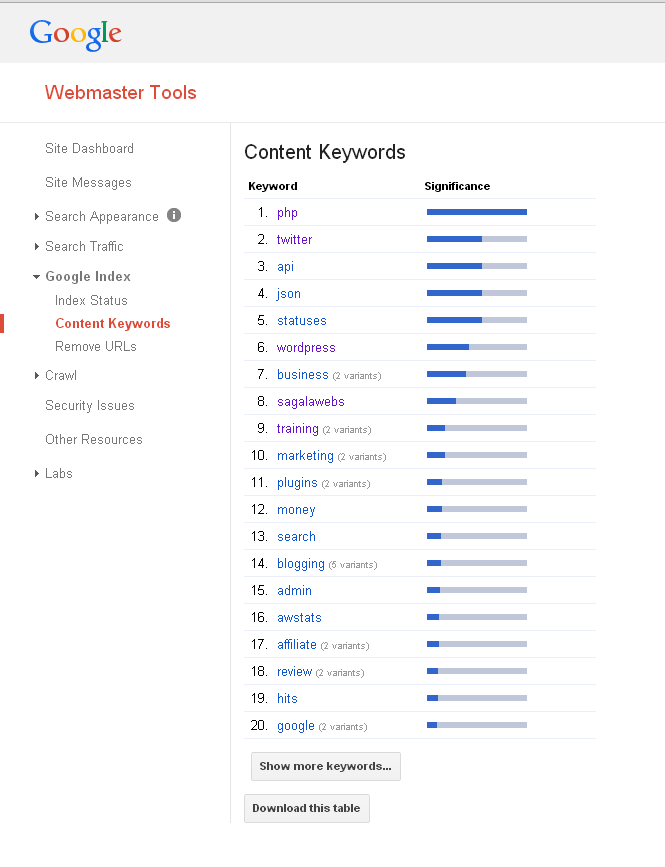 Remove URLs
You can remove URLs from Google's search results from this page.
Crawl
Crawl Errors
This page shows details about URLs in your site that could not successfully be crawled by Google or that returned HTTP error codes. Two kinds of error reports are provided on this page, Site errors and URL errors.
Crawl Stats
This is information to give you an idea of how many pages could be read and how fast they could be read by Googlebot on your site for a period of 90 days.
Blocked URLs
The method to block Google and other search engines to access content on your site is by use of the robots.txt file. This page allows to check if the robots.txt file works properly.
Sitemaps
The page gives you information about the sitemaps you submitted to Google. In each sitemap you will see the number of pages that have been submitted and those which have already been indexed. By default a view is given of the sitemaps you submitted.To view sitemaps submitted by other authorised users, click on the "All" tab. You can test the validity of your sitemap or add a new sitemap by clicking the ADD/TEST SITEMAP button.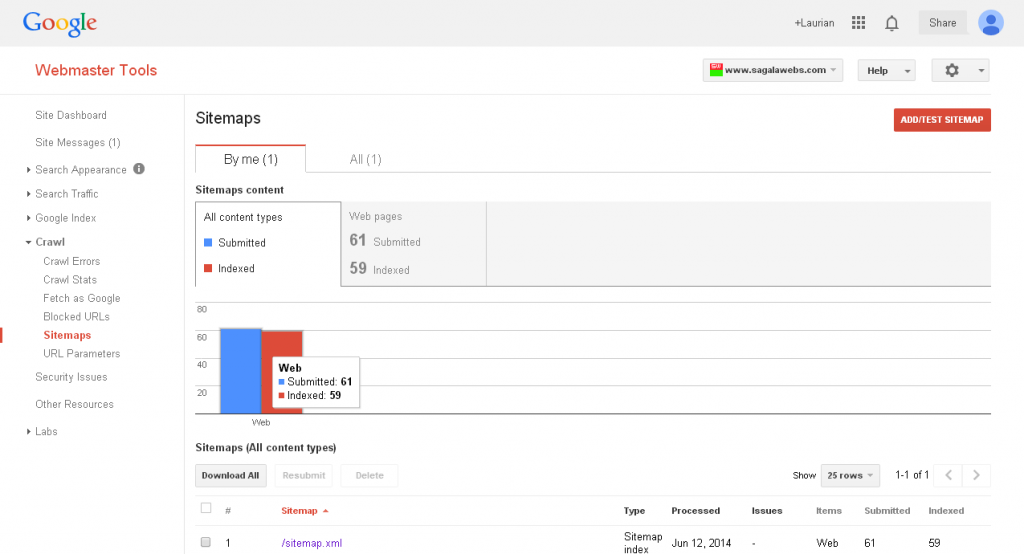 URL Parameters
This is a feature that tells Google how they should handle parameters in URLs . This helps Google to be more efficient in crawling your site.
 Labs
Author stats
You can view statistics from this page of the pages published on the site for which you are verified as the author.
This article should help the beginner to understand the features of the Google Webmaster Tools. It should be evident from this article that the webmaster tools is indispensable to the webmaster. In another article we will see how to use the Webmaster Tools for Search Engine Optimisation of your site.
Feel free to leave your comments below.
Laurian.
Related Topics
How To Generate And Submit A Website XTML Sitemap To Google
Verify Site Ownership With Google Webmaster Tools
Methods To Verify Site Ownership To Google