You have already heard that blogging is one of the most accessible ways of making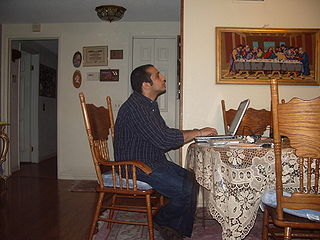 money online, I'm sure, and that 's why you're reading this page. You want to start blogging to make money and want advice on how to choose your blogging platform. In this article I will introduce you to three very common blogging platforms and list the advantages and disadvantages of each so that you be able to choose what befits your needs. I will also list a few new blogging platforms which of late are becoming popular among bloggers.
What Is A Blog?
The word Blog is the short for "Web log", and is an online publication where information is written in the form of a log or journal. The posts are arranged in chronological order, the latest being placed at the top. It is an online marketing form that has become popular since the late 1990′s.
Blogging, when used effectively, can be a powerful tool toward creating the important recognition you desire in any endeavor. You can, for example, blog to create an online community or tell people and teach them about a particular skill.
Thus blogging can be used to deal with and express a person's perspective of any subject . Blogs help you create a relationship with your visitors. After building traffic and trust from your audience, you can post reviews or ads for your affiliate products with links or promote your own products and hence make money blogging.
What Exactly Is A Blogging Platform?
A blogging platform is that software that will help you convert your content into a website that can be easily navigated and accessed to by people from all around the world.
The three most common free platforms for blogging are WordPress, Blogger and Tumblr.
Blogger.
Owned by Google, it is one the earliest blogging platforms whose main aim was to bring blogging capabilities to the people. It is mostly the first choice to newbies because of its simplicity.
Blogger has several advantages, among them are:
- Blogger is totally free.
- Ease of Setting it up. It is very easy to set up a blog and use. Even a new blogger can set up a blog with Blogger simply by following a few prompts. You can make your posts and change the look of your blog easily using the dashboard, and you can have and control multiple blogs from one single dashboard.
- There is nothing to install.
- You don't have to buy a domain name, you will be given an address that is based on the name of your blog.
- You can use Google adSense easily with it.
However, Blogger has its disadvantages:
- You never truly own your blog because the files and your content are saved at the Blogger's servers.
-Lack of Uniqueness. You can download custom themes with Blogger, but the themes look similar and you cannot make your blog look unique in your niche.
-You get a free address that looks like "Yourname.blogspot.com" intead of a domain name which would look like "Yourname.com".
- It has limited options
WordPress.com
The other blogging platform that is common among successful bloggers is WordPress.com. WordPress.com is a free version offered by WordPress which is similar in many respects to Blogger. About 19% of all blogs are powered by wordPress.com. This is also a good blogging platform to start with.
Note that there is also a free version by wordPress (WordPress.org) which you can use with your own domain name and Hosting account.
The advantages of WordPress are:
- Completely free to setup
- It can be customized to fit your tastes and make you site stand out in your niche
- You can get support easily
- You don't have to buy a domain name and pay for hosting
The disadvantages are:
- It takes some time to get to know how to use it
- You don't have full ownership of the blog
- You can't have a domain name like "myname.com" instead you will given an address like "Myname.wordpress.com".
Tumblr.
Tumblr is a microblogging service owned by Yahoo. Tumblr combines blogging and social media and as a result it has a very large community. The Tumblr dashboard is a live feed receiving recent posts from blogs that are follwed by the user. From the dashboard
the user can like, reblog or comment on the posts that appear. The users can have direct connection between their blogs and their Twitter and Facebook accounts. The use Tumblr encourages the sharing of individual pictures, videos, quotes and links rather than the writing of complete and original posts.
Advantages
- Simplicity of use
- Reblogging, a unique feature with Tumblr.
- Direct connection with the major social media platforms, automatically sending every new post as a tweet or a status update.
- Ability to set up a schedule to posts.
Disadvantages
- It allows a considerable amount of pornograghic content.
- Less customizable.
- Not ideal for business purposes.
- Less secure.
Below is a list other blogging platforms you would probably like to take a look at:
Medium
Sett
Ghost
Quora
Livejournal
Glipho
Postagon
We have seen briefly how you can make money blogging. We have also defined a "Blog" and a "Blogging platform". Then we went on listing the advantages and disadvantages of the three most common free blogging platforms, namely: Blogger, WordPress and Tumblr. Finally, we listed other free blogging platforms of interest. It's my hope that you now can make up your mind and join us in the blogging community.
Be free to add your comments and ask any questions.
Cheers;
Laurian.