There are now many ways you can build a website. You can have your website built using HTML and CSS or even flash. This method of building websites requires some knowledge of coding, takes time and can be expensive. At the moment, Content Management Software has taken over and has become the major method of building websites, the reasons being:
they are easy to use. Very little knowledge of coding or programming skills is required, though a bit of coding knowledge could appreciably improve your website design and  functionality
you can have your site built in a very short time
they are free to use since most of the content management systems are opensource
WordPress Versus Joomla
The three Content Management Systems, WordPress, Joomla and Drupal have become leaders in the industry and choosing one among them can be bewildering. Of course, all of them are free and incredible systems. All three content management systems can be extended by the use of free plugins, can be moderated, have free themes, can be installed manually and are updated frequently. In this article, a review of WordPress and Joomla Content Management Systems has been taken to help you choose the one which is right for your website.
Advantages Of WorPress
Blogging structure


WordPess started as a blogging platform and still contains great features for blogging. It is now the world's most popular Content Management System. Over 40% of all sites built using CMS's use wordPress.
SEO Capabilities                                                                          WordPress is a blogging platform and Google love it. Your site can get listed in 2 days compared to an average of two weeks with a joomla website. It's therefore, the platform of choice for marketing. WordPress has amazing SEO capabilities. The real SEO power of wordPress is derived from the availability of SEO plug-ins, options to optimize the structure of permalinks and set all metadata for your posts and pages. Using wordPress, you can easily get your website in the right direction even if you're new to SEO.
Customizable
WordPress has more plug-ins, themes and other custimization features and you can make your site look virtually the way you want it. There are thousands of free plug-ins and themes to choose from.
Ease Of Installation
You can get automatic installation of your wordPress website and have your site up running in a very short time. Many of the web hosting companies offer this free service.
Support
There are over 60 million websites using worPress and so there are lots of people out there to help you with any problems you may have. There are also many sites set up to offer free support to other people owning wordPress websites.
Disadvantages Of WordPress
Lack Of Multi-lingual Capability
Unlike joomla , wordPress has no multi-lingual capability, you've to install plug-ins for this.
Advantages Of Joomla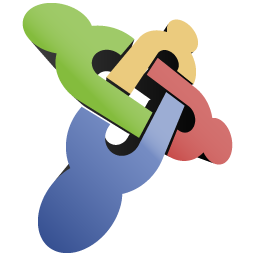 Help And support                                          Joomla offers a help portal where you can ask questions and get technical support.
Social networking
Joomla is structured in a way that it allows the creation of social networks easily and quickly. Within joomla you can create communities or networks with membership areas, forums and newsrooms. You can also publish articles or posts from external authors.
Ease Of Setting Up Commerce Sites
Joomla makes it very simple to set up an online store. You can achieve this faster and easier compared to wordPress. Furthermore, there is a lot of support for such sites.
Multi-lingual Capability
Joomla unlike wordPress posses a built-in multi-lingual capability.
Disadvantages Of Joomla
System Complexity
The Joomla system is very complex, requiring a lot of resources from your server. The joomla structure is complicated, you have to go through a learning curve before you master the layout sysyem.
Low SEO Capabilities
It is very difficult, especially for the newbie, to make your site perform properly in the search engines using the joomla content management system.
We have seen that wordPress is basically a blog but can be used well for small or medium sized websites. It has strong SEO capability and hence could be your best choice for marketing websites. Their interface is simple and easy to understand. Using plug-ins you can extend it and deviate from its original intended functionality and grow your site as big and complicated as you wish. On the other hand, joomla is a community-based site. It 's a powerful system with deep level navigation, sections within sections and categories. It's a rather complex system especially for the beginner.
Feel free to leave your comments here below. I will be more than happy to reply.
Laurian.