In this tutorial we will show how you can verify your joomla site with the webmasters tools using a simple plugin called Webmaster Site verification. This is a free , extremely simple plugin that supports Joomla 1.6, 1.7, 2.5 and 3.0. It allows you to quickly and easily verify your site with Google Webmaster Tools, Bing Webmaster Tools, WOT, Alexa, Norton Safeweb, Yandex Webmaster, Pinterest and many others that have not been listed here since it allows custom site verification. You will verify your site in three simple steps: 1. Download The Webmaster Verification Plug In 2. Install The Webmaster Verification Plug In 3. Enter Webmasters Site Verification ID
1. Download The Webmaster Verification Plugin
It is advisable to download the plugin from a reliable source like http://extensions.joomla.org/. Save your download into a file in your computer.

2. Install The Webmaster Verification Plug In
Your next step is to install the plugin. Login into your joomla site and navigate through Extensions>Extension Manager. Browse your file and click on "Upload & Install" to install it. You should get the message "Installing plugin was successful." You then need to enable your plugin. To do this navigate through Extensions>Plugin Manager. Then locate your plugin (use the Filter if you have very many plugins installed) and click on the red radio button (it should turn green).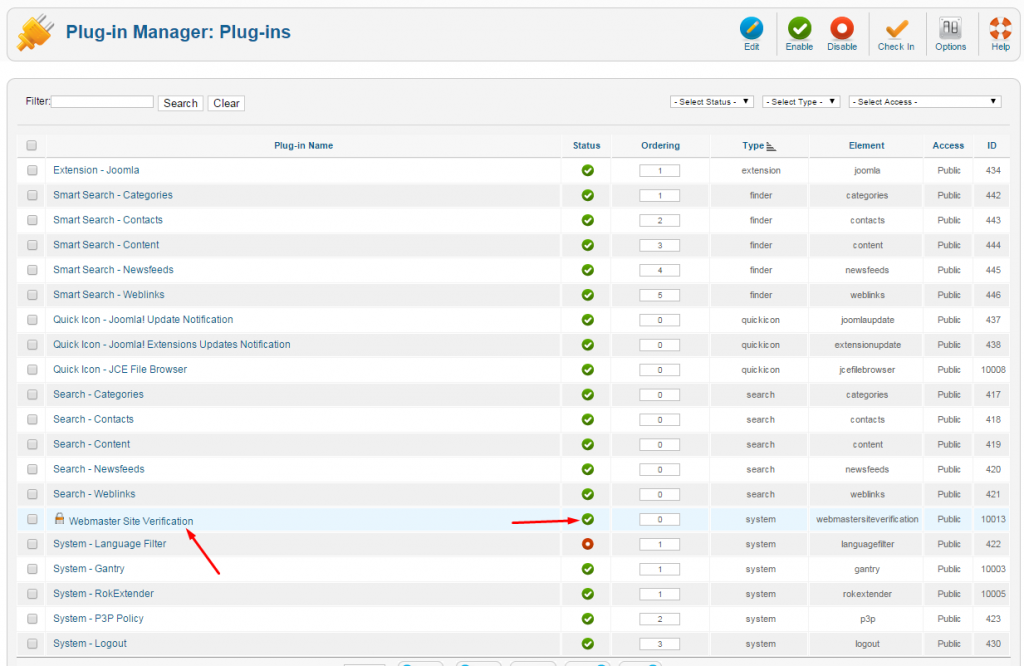 3. Enter Webmasters Site Verification ID
Now to finalize the process, click on "webmater site verification". It takes to you a page to enter the Webmasters Site Verification ID. Get the Webmasters Site Verification ID of the site you want to verify with and paste it in the appropriate space provided under "Basic Options." Hit "Save and Close." And that's all!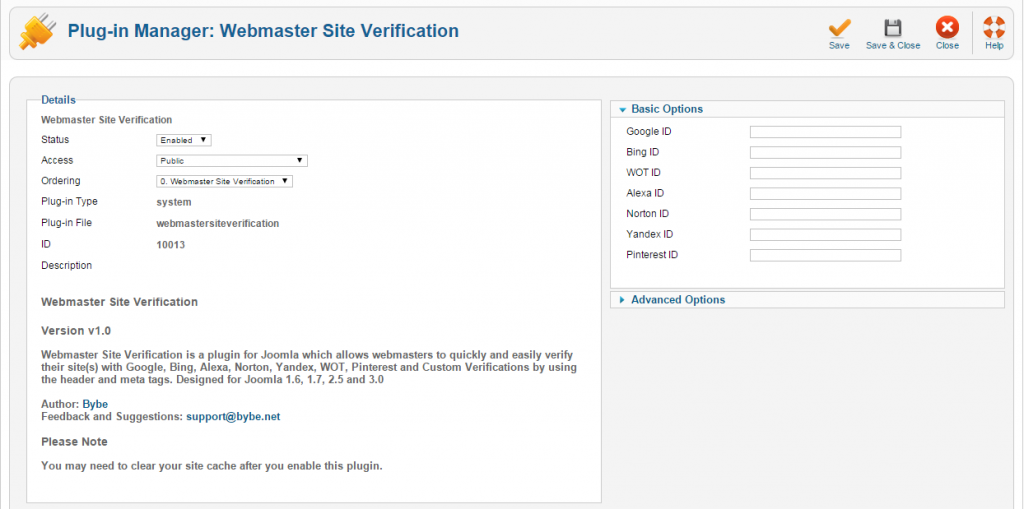 Related Topics: How To Install Joomla Manually, Which Is Better; WordPress Or Joomla , How To Back Up Your Joomla Site Using Akeeba Backup.
Laurian.