There are thousands of wordPress themes out there to choose from, what is the best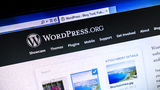 wordPress theme for your website? Go through this page to get an answer to this and other questions you might be having regarding wordPress themes. Let us clarify a few terms before we proceed. We often come across the terms "website template" and "website themes" and sometimes they seem to be used interchangeably. I thought it wise to go through them so that we can be able to differentiate them and wave away any confusion that may arise in their use.
What Are The Differences Between A Website Template And A website Theme?
A template in the ordinary language may mean a stencil or a pattern.  It can also mean a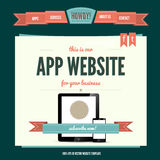 pre-designed page layout in electronic media which will be used to develop new pages with identical features. In web design a template is a file in PSD format that can be read by a Website Builder where PSD stands for Photoshop Document, a default format that Photoshop uses to save its data. A theme consists of one or more templates each established on a single PSD file and other files necessary to give it a consistent and good appearance while providing interaction needed on your website. At the minimum, a theme may consits of only one template file.
What Can A Website Theme Do?
With a theme you can change the appearance and feel of a wide range of your website features at once eliminating the need to set each option individually. Once you have set a default theme for your website, it will be applied to all of your existing pages in your website and all the pages that you will add later. If you change your theme or remove it, the changes will be reflected to the entire site automatically. You have an option to apply themes to individual pages though. One of the great features of themes is that you can make your website look the way you like and change it to a completely new look with a simple click which will leave your content the same but alters the way the website and content is delivered.
What Are The Types Of WordPress Website Themes?
There are three main types of wordPress website themes and below is a short account of each:
 Premium WordPress website Themes
These are very high quality themes. These are themes that have been professionally designed and developed and which include advanced features. They are designed for best functionality and are offered by the companies at prices ranging from $50 to $100 for a one site licence. They may include many functions such as e-commerce, styling options, sliders and custom widgets, and many more. They are highly SEO optimized and designed to implement the latest and highest web standards. The extensive range of options and customization features allows you to really change the functionality and appearance of your website. One more great benefit of premium wordPress themes is support which is provided through forums and emails and regular updates for a given period of time.
Custom wordPress Themes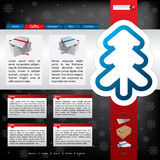 These are themes developed by web designers and developers for a specific website. These are common among online stores and some other very uniques types of websites. Custom wordPress themes are rather expensive.
Free WordPress Themes
Free wordPress website themes are 100% free, you don't have to touch your wallet to get one. There are thousands if not tens of thousands of free wordPress themes on the internet. Some have been put together by professional developers but others have been submitted by amateurs and hobbyists. While there are good free wordPress themes, they have some limitations and disadvantages: 1.  Free wordPress website themes are not unique The best wordPress website themes are downloaded and published by some blogs and are quickly picked and promoted. The best themes can be downloaded many thousands of times. 2.  Many themes are submitted by amateurs and hobbyists with poor coding skills leaving your site prone to security vulnerabilities once you upload them. 3.  Free wordPress website themes offer only the very basic features 4.  Free wordPress website themes usually don't come with customer support so you are on your own in case of any problem 5. Free wordPress website themes are rarely updated. While it is important that your themes be compatible with the latest version of wordPress, you can see an upgrade after months or none at all. 6.  Free wordPress website themes are less likely to be SEO optimized a feature which could help your site rank faster in the search engines 7. Free wordPress website themes are notorious for being path for malicious code, encrypted spammy links and other bugs.
Some Tips On How To Choose Your Website Theme
The selection of a wordPress theme has great impact on the performance of your website or blog. Remember you have a few seconds to give a first impression of your website to your visitor. Apart from controlling the look and feel of your website, website themes have a big role in Search engine Optimization. A good choice of theme is therefore critical to the extensibility of your site or blog. Read about the theme, research on its performance and go through the reviews before you decide on it.
What Should I Look For To Get The Best WordPress Theme?
As there are thousands of wordPress themes out there the task of choosing one for your website can be overwhelming. To save you time in finding one here is what you should look for in your  wordPress website theme. 1. Theme settings These are the theme control panels. A good professional theme should come with its own control panel to enable you adjust fonts, logos, colors and layouts. 2. Multiple menus, widgets and sidebars The more of these key wordPress features enabled the more flexible and saving in time and money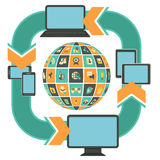 3. Responsive design The theme should be able to adjust to look best for whatever device the visitor may be using (iPad, iPhone, Desktop computer etc.) 4. Frequent or automatic updates A good theme is one that is updated frequently or automatically thus protecting your website from the most recent security risks and threats 5. Support It is a good idea to check on the support provided before downloading a theme 6. How old is the theme Checking how old is the theme helps you to know whether the theme is compartible with the latest version of wordPress or not.
Where Do I Go To Find A Good wordPress Theme?
One of the ways to find themes is to search for and bookmark wordPress themes from blogs and websites. WordPress themes have their names written at the bottom of the page. Another way is to visit commercial theme providers or market places. You can also get your theme by use of theme finding tools like ThemeSorter, Theme Finder and others. For premium themes Theme Forest is the largest online market. Free wordPress themes can be easily found by going to the WordPress.org themes

directory. While not all themes at the Theme Directory are a top notch, you could still find some very good themes from there. Go through the most popular themes, browse by tag or visit the most recently added.The WordPress Theme Repository is the largest collection of online free wordPress themes. In case you aren't prepared to purchase a premium theme and can't decide on a free theme from your searches, the free themes listed in wordPress by default are good options, particularly the Twenty Twelve and Twenty Thirteen. Cheers Laurian. Be free to leave  your comments or questions here below. I will be more than happy to answer them.