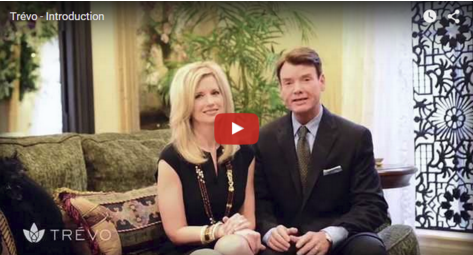 Company Name: TREVO LLC
Price: $ variable
Website: http://trevocorporate.com/
Website Location: Edmond
Domain Age: 5 yrs
Owners: Mark & Holli Stevens
Owner City: 1421 NW 185th Street,Edmond
Owner Country: Oklahoma,US
Overall Rank: Not Ranked
Overview
Trevo is a company that was founded by Mark and Holli Stevens, a dynamic duo with a proven record of over 16 years experience of network marketing. Their main goal was to empower network marketers to achieve their dreams as they live a happy and prosperous life and help make a difference in the lives of others through a lucrative business opportunity that is powered by a dynamic product. They spent  seven years on a worldwide search to unlock nature's secrets, with the aim of identifying and obtaining her most valuable neutraceuticals from the dense jungles of the Amazon Rainforests, from the Far East, from the South China Sea, from the South Pacific and from the blue waters that surround the islands of Okinawa,Japan.
The Trevo Product
Trevo is a drink that contains 174 of nature's neutraceuticals collected from all around the globe – It's a complete health system obtainable in one bottle. It's a unique formulation designed to replace what the body misses from today's nutrient-depleted diets. It's a formulation to provide the people with a quick, delicious and easy way to restore, renew and revive their bodies. Trevo works as well for a 2-year old as it does for adults.
Trevo is formulated to provide the body with essential minerals and vitamins, vital trace minerals, essential fatty acids, amino acids, powerful and important antioxidants, CO-Enzyme Q10 and digestive enzymes. These important life ingredients were gathered from around the whole globe from garden and exotic fruits, green superfoods, sea and garden vegetables, herbs, and from coral calcium complex. Each ingredient was added with fulvic acid to supercharge all the nutrients.
Trévo Supports:
• Vibrant good health
• Increased energy
• Enhanced mental focus
• Weight management
• Cardiovascular system health
• Immune system health
• Healthy cholesterol and blood sugar levels
• Digestive system health
• Anti-aging
• Proper pH levels
• Sports and overexertion recovery
• A wonderful sense of well-being
Trevo Compensation Plan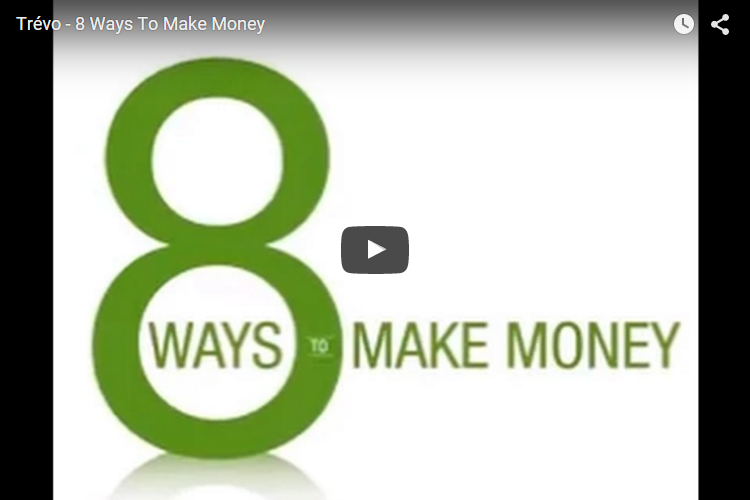 The Trevo compensation plan is a single-line matrix that allows each one to benefit from every other person who joins Trevo after them. It's a compensation plan that enables people who join to make money from day one, create residual income and be rewarded as their team grows. Their plan includes 8 powerful ways to make money. These are:
1. Retail Sales
2. Power Start Business System Commission
3. Matching Bonus
4. Group Volume Commission
5. Bulk Pack Commission
6. Bulk Pack Commission
7. Leadership Bonuses
8. Charity Bonuses
 ENROLLMENT
To enrol with Trevo LLC, click the link below:
http://sagalawebs.com/EnrolTrev
PRODUCT_NAME at a Glance…
Company Name: TREVO LLC
Price: $ variable
Website: http://trevocorporate.com/
Website Location: Edmond, Oklahoma
Domain Age: 5 yrs
Owner City: 1421 NW 185th Street,Edmond
Owner Country: US
Overall Rank: Not Ranked
VERDICT: LEGIT
Please feel free to leave your comments on my post, I will be more than happy to respond.
Laurian.