If you started affiliate marketing, you probably would want to add banners to your website to advertise your products. Have you been struggling to add your banners to your website? If yes, here is how to do it. I will show you how to add a banner to your wordPress website using the text widget with which you can add banner ads in your sidebar and other locations depending on how your theme will allow you. I will also show you how to add banner ads into a post or page you are writing.
1. How To Add Banners To Your Sidebar
Select the banner you want to be added to your website making sure it fits well on area. Grab the full banner code provided then go to Appearance >> Widgets on your dashboard. Drag the Text widget to the sidebar location you want your banner to appear. I want it to appear under "Pages You Must Read", for example.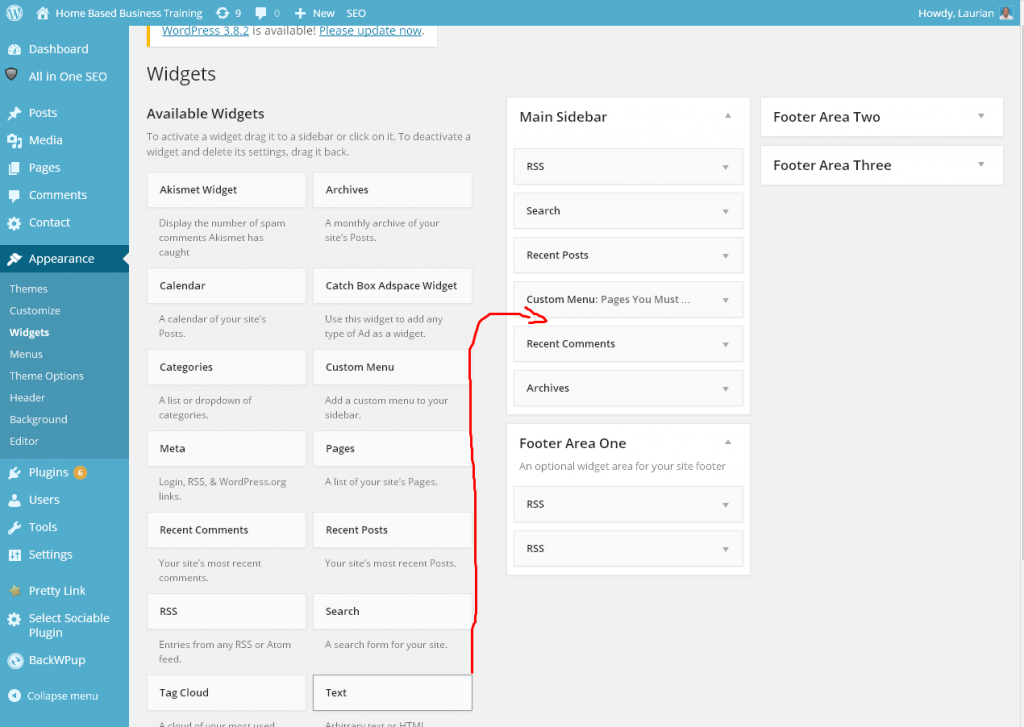 Paste the banner HTML code and then click on the "Save" button.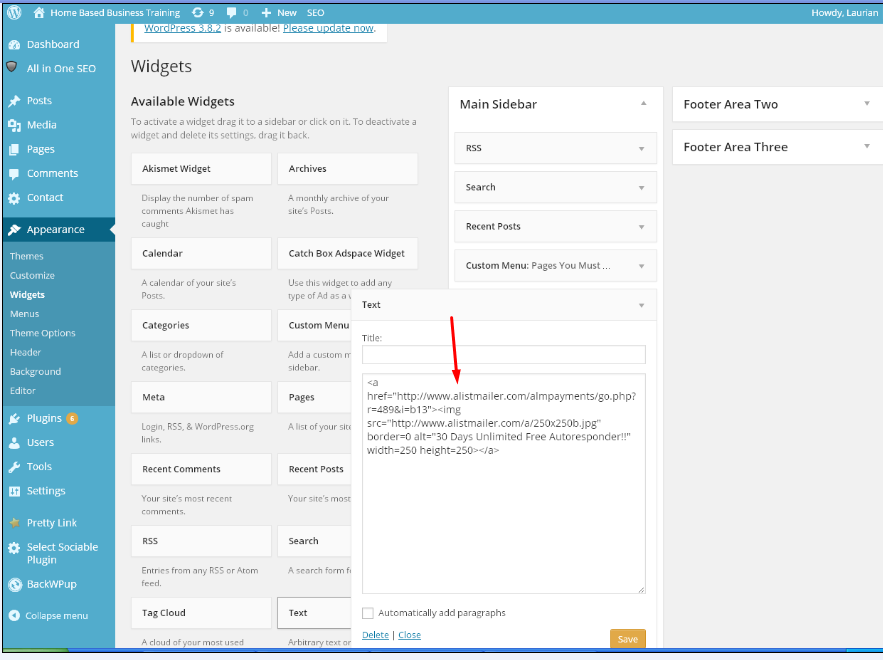 And here is your banner in the sidebar under "Pages You Must Read".


2.
How To Add A Banner Into Your Post Or Page
Suppose now you wanted to add your affiliate banner into a post or page. All what you have to do is specify your location onto the page where you want to place your banner,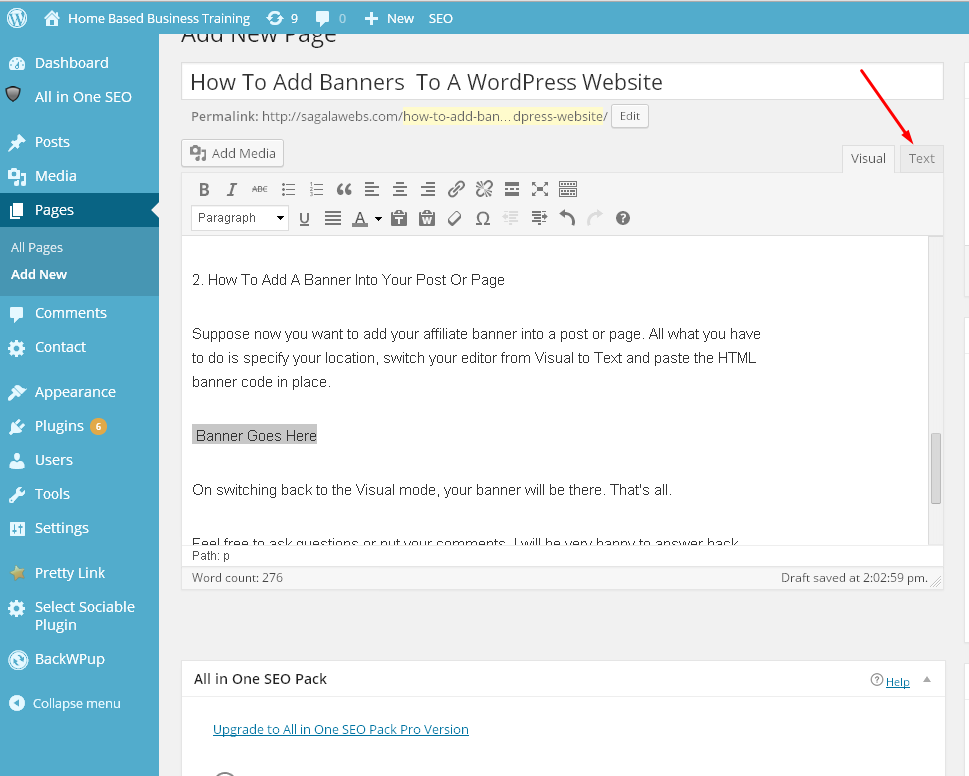 switch your editor from Visual to Text and paste the HTML banner code in place.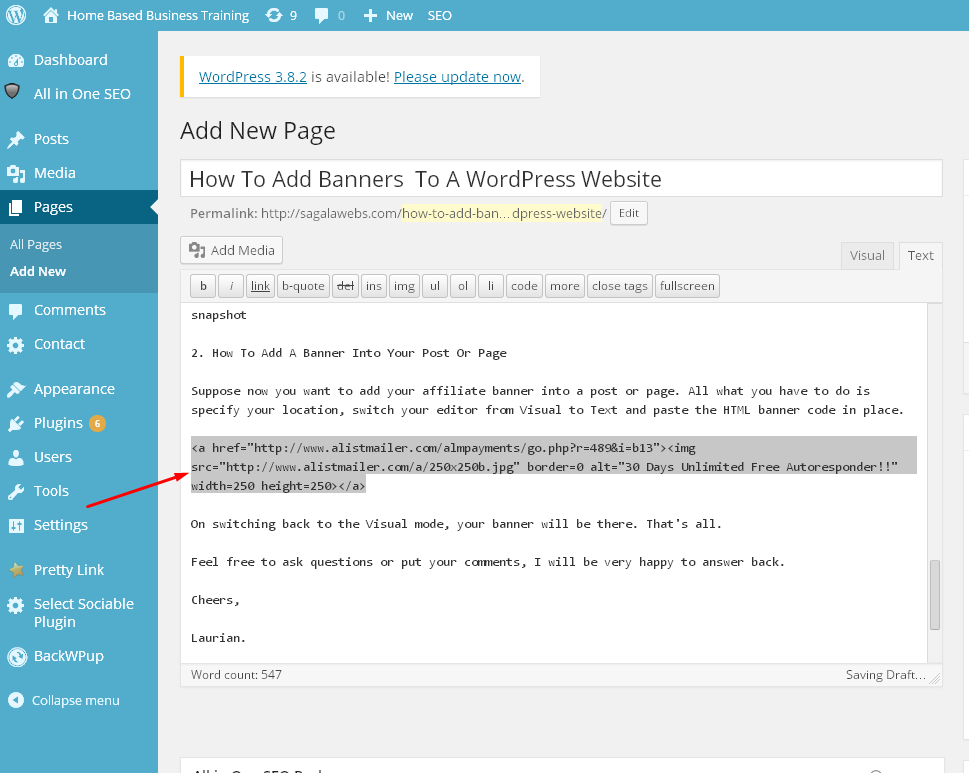 On switching back to the Visual mode, your banner will be there. That's all.
Feel free to ask questions or put your comments, I will be very happy to answer back.
Cheers,
Laurian.
Related Topics
How To Add Videos To A WordPress Website
How To Add Images To A WordPress Website