In your search for keywords and keyword phrases, apart from the number of searches in Google per week or month, you need to know your competition i.e. how many pages from other websites have been indexed for the search term or phrase. There is no point to use a term or phrase with a very high competition because you will have little chance of being indexed in the first pages. Here comes the term "Quoted Search Results" which is an exact count of the number of webpages that have been indexed for the query.
You can get the QSR by writing the search term in quotes and then scrolling through the Google pages up to the last page indexed for the query as illustrated below. However, this is not the best way to do it.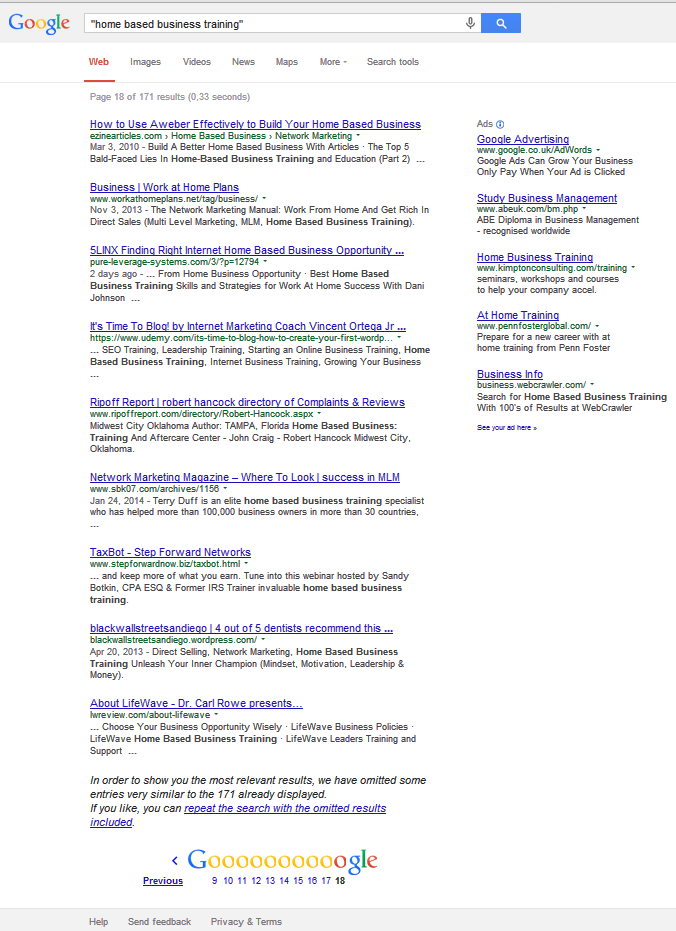 You can see that a QSR of 171 was found for my search term home based business training.
The best way to get the QSR is by use of Keyword tools. You can get one at Wealthy affiliate (Jaaxy) which gives you 30 free searches after which you can register for a monthly fee of $19. You can also go online to find other tools of your preference. What if you cannot afford to pay for an online tool right now? Read below, this is what you can do.
Get your QSR from a Google chrome browser after doing the following. Instal an extension called CONTEXT MENU SEARCH. This is how if you don't know how to do it. Go to Tools and click on Extensions. Then click on Get more Extensions if you don't find it on the list of installed extensions. You may find it listed on this page then just enable it. If not, write the name of the extension on Search the Store and proceed.
Once you have your extension installed, highlight any part of text  (on Google) and right click. You should see something like this.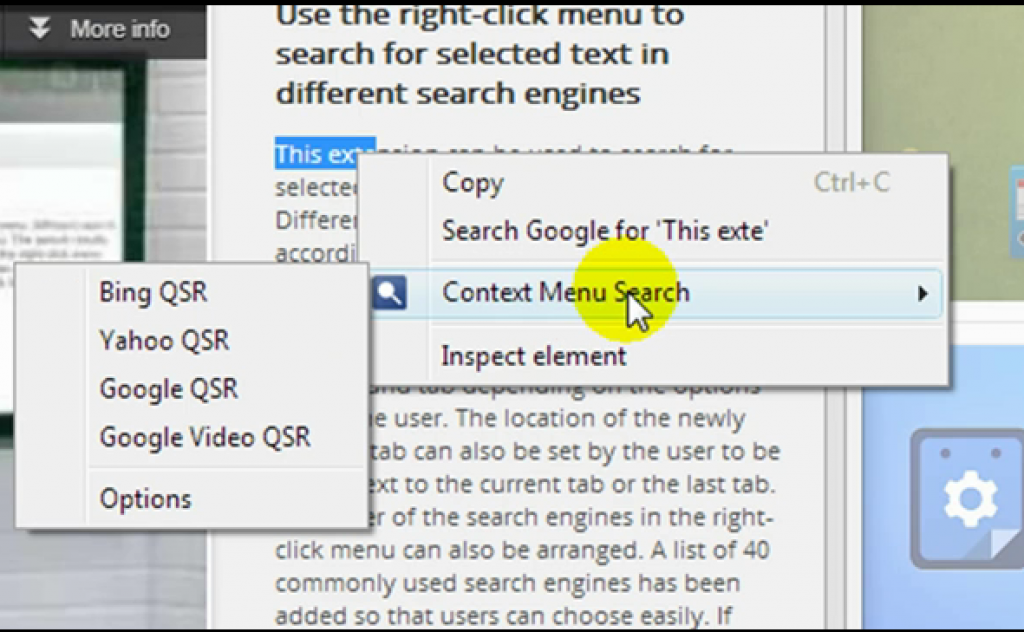 Under Context Menu Search go to Options and select. Now set the options you prefer. On the same page click Manage Current Options and set your custom options as below.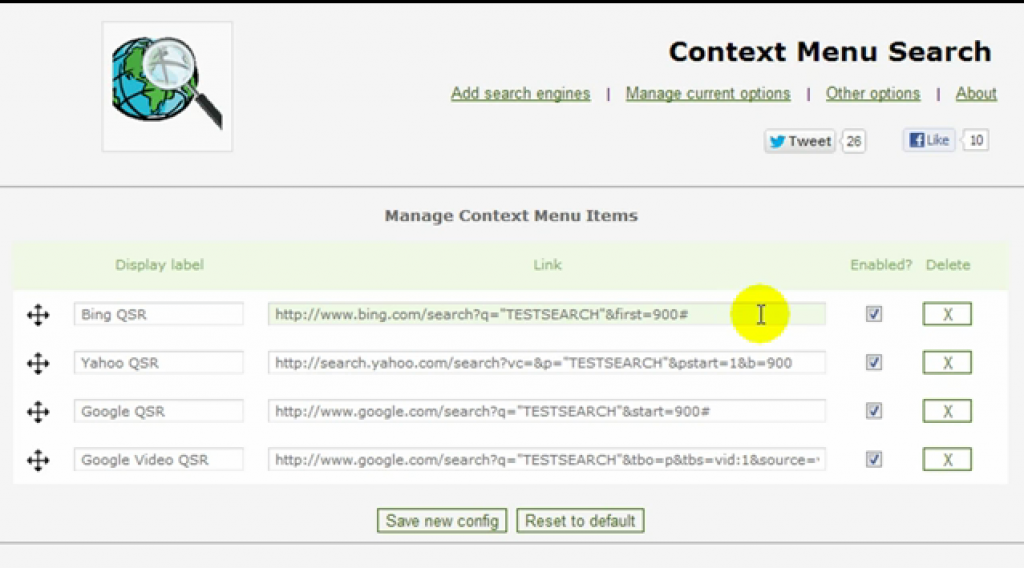 Now highlight any keyword on a page while using a Google browser and find its QSR. Did you get it? Congratulations!!
Now that you know what is a keyword and how to find keywords you could use, prepare yourself to start taking the basic steps to building your website. You will start by finding your niche.
Cheers
Related Topics
Keywords And Keyword Research Tools
How To Get A High Page Rank On Google