Company name:        TripleClicks
Price:                         $0
Website:                    Tripleclicks.com
Owner City:               Lincoln, Nebraska
Owner Country:         USA
Overall Rank:            98 Out Of 100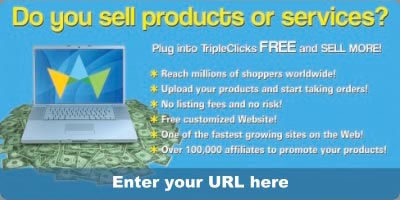 Overview
TripleClicks is a division of SFI ( Strong Future International ) that was launched on January 5th, 2009 with about 6,000 products.They have grown up to more than 96,000 products form more than 200 countries worldwide and hundreds of products are being added weekly. From the way TripleClicks is built, any type of product or service can be added ranging from downloadable music, auctions, games, member reward points and much more in the development.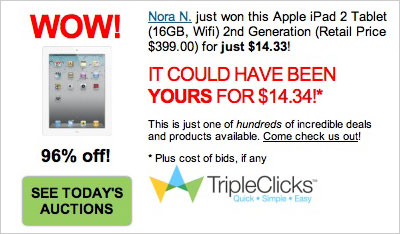 Clientele
Being an affiliate of SFI (Strong Future International) automatically includes membership of TricleCliks. But any interested person can become a member of TripleClicks at no cost.
Profile/Features
TripleClicks is a state-of-the-art online store site with powerful features including:
Express Checkout
WishLists
Online order/shipment tracking
An exclusive, money-saving daily deal ("Deal Of The Day")
Advanced search features
Special daily/weekly/monthly sales
Popular penny auctions (Pricebenders™) with bids starting at only 1 cent.
Standing Orders (your members can set up orders to have consumable products shipped to them monthly automatically, meaning monthly commissions for you)
One-click sitewide currency conversions for 17 major world currencies.
More than 50 payment options
and much more!
 Tconnect Page
When you become a member of TripleClicks ( which is automatically if you're an SFI affiliate ) you're provided with a personalized free web page which you can immediately put to work for you in a variety of ways, for example, listing the products you want to sell and accessing ECA and member deals.
The TripleClicks Member Listings Program
This is program that allows you to sell your unwanted stuff alongside TripleClicks' other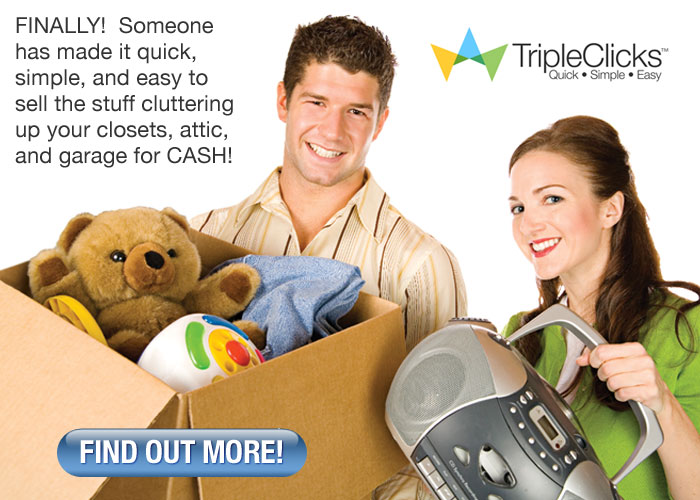 products and services. You can convert your unwanted stuff into stuff you want easily and cheaply simply by listing your stuff at TripleClicks and sell for cash or for any other product you want from the grand store. You can use TipleClicks as your online garage sale to clean up your closets and attics.
TripleClicks ECA Program
The TripleClicks ECA Program is a program that allows commercial sellers and companies of all kinds, from all around the world, to promote and market their products and services at TripleClicks. This is free opportunity for exposure and growing worldwide traffic for the ECAs. ECAs get into the world of new customers at no cost simply by listing their products and services at TripleClicks.
Summary
Company name:         TripleClicks
Price:                           $0
Website:                     Tripleclicks.com
Owner City:                 Lincoln, Nebraska
Owner Country:          USA
Overall Rank:              98 Out Of 100
VERDICT: LEGIT
Feel free to leave your comments on my TripleClicks Review. I'll will be more than happy to reply.
Laurian.